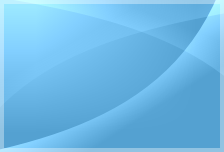 Mauris magna sem, pellentesque sit amet, nonummy vel, nonummy id, velit. Mauris facilisis, quam ut semper adipiscing, magna diam laoreet ante, ac varius massa dolor sit amet augue.
26th
Sep
infaCORE™ is a web based Content Management System (CMS), Customer Relationship Manager (CRM) and Bulk eMailer System in a single, cross-platform, browser compatible, web based system that allows your entire team to work independently on intranets, extranets, site content, promotional sites and online advertising campaigns without your IT department having to load special add-ons or plugins.

With the infaCORE™ Content Management System (CMS) and Customer Relationship Manager (CRM) combination you'll be able to deploy your next Intranet, Extranet, ECommerce Business Site or online creative in minutes instead of days.


24 hour support 7 days a week (24/7 Support)
Toll Free: (888) 341-3707
Email: support at thornedigital dot com
Suspendisse egestas fringilla odio. Donec lacinia tristique ante. Cum sociis natoque penatibus et magnis dis parturient montes, nascetur ridiculus mus. Etiam blandit ultricies nisl. Nullam dapibus, mauris id scelerisque feugiat, sapien augue porta ipsum, ut blandit tellus enim vel mauris. Praesent accumsan metus vel.